Derby Days Specialty
March 17, 2016
Plan to attend
The 2017 Pembroke Derby
Ohio ValleyPWC Club
20th Annual & 12th
Independent Specialty
March 16, 2017
Judges
Breed: Tammy Johnston "RIVERUN"
Sweepstakes: Deb Shindle "RIVERSIDE"
For more information: Visit the Specialty Page
click here to download the OV Specialty Premium List
Followed by 3 more days of showing at the Louisville Expo Center. CHANCES FOR 4 MAJORS IN 4 DAYS Premium List
___________________________________
Are you thinking a Pembroke Corgi is the right breed for you?


Please read the following:


The PWCCA website has articles, a description of the breed, and in particular, a page with guidelines for buying a puppy that has ideas on what to think about before you buy a puppy and questions to ask prospective sellers to insure that you get the perfect puppy
The Pembroke Welsh Corgi Club of America's FAQ site.
Follow this link for a list of the club members with puppies or adults available and our current rescues.
Visit our Puppy Info page or our Rescue page.
Next Meeting:
June 18, 2016
Place: Troy, Ohio
Miami County Fairgrounds
Time
Board Meeting: 30 minutes after Pembroke judging
General Meeting: 1 hour and 15 minutes after Pembroke judging
For more information concerning the OVPWCC meeting contact:
Gerald Kyle
Best In Puppy Sweepstakes
Judge Ms. Elizabeth Sessions
DOUBLE G'S IT'S FIVE O'CLOCK SOMEWHERE AT PERI LANE
Go to the Specialty Page for links to
all our previous Specialty Results.
If you had photos taken at the Specialty
by Kathy Brandt click on the link
below to view and order them.

Specialty Match
June 13, 2015
Best Puppy in Match
Judge Mr. Dan Hartman
SPRINGMILL THE WAY WE WERE
Best Veteran in Match
Judge Mr. Dan Hartman
GCH BROOKSHIRE RED OAK ECLIPSE
Go to the Match Page for links
to all our previous Match Results.
Support Ohio Valley's Rescue
Best of Breed
Judge Ms. Marilyn Van Vleit
GCH AUBREY'S MOON RIVER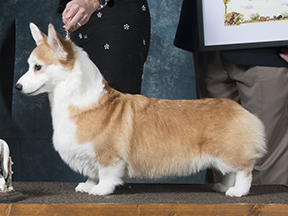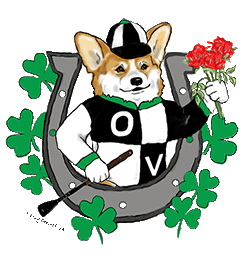 Best In Veteran Sweepstakes
Judge Ms.Elizabeth Sessions
CH SANDFOX TOUCH GOLD TDX PT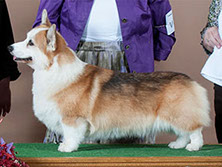 OVPWCC is involved in rescuing Pembroke Welsh Corgis, who for some reason or other, find themselves in need of a home.  Each dog is tested and evaluated before placement. Loving homes are always in demand.
For more information contact our Rescue Committee:
Neena Van Camp or Karen Strasser